The Kerala State Road Transport Corporation (KSRTC), in its bid to popularize the service and genarate some smart revenue, had launched budget tourism packages two years back. In no time, the trips found many takers and became a huge hit. Now, the Koothattukulam depot in Ernakulam district, which had succesfully run a slew of budget tours, is all set to conduct the 100th trip, on February 14 (Valentine's Day). The V-Day trip to Munroe Island and Sambranikodi in Kollam district offers a pocket-friendly solution to those who hope to take a one day trip on the special day.
Advanced registrations have to be made for being part of the 100th trip. The fare is Rs 1,070. For further details and booking, contact: +91 9447223212.
Munroe Island
A leisurely trip on a canoe at Munroe Island offers an enchanting experience as visitors can travel between eight small picturesque islands and along numerous charming canals. Situated at the confluence of the Kallada River and Ashtamudi Lake in Kerala's Kollam district, Monroe Island is blessed with greenery. The ideal way to experience the place is by canoe. However, tourists have to watch out for the low bridges over the narrow canals. During the trip, they can observe prawn farms and mangrove forests.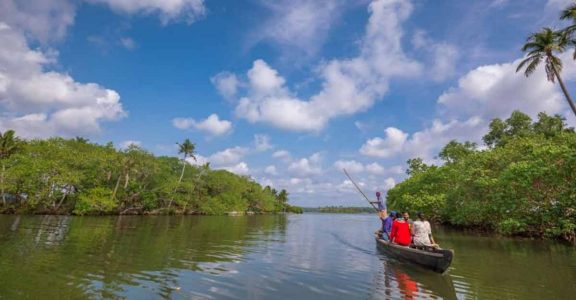 Sambranikodi
Sambranikodi is a picturesque village in the Ashtamudi backwaters situated close to the Arabian Sea. The village falls in the area of ward 13 of Thrikkaruva grama panchayat and is at the southern tip of Prakkulam.
The narrow patch of land popped up a few years ago in the Ashtamudi Lake about 350m away from the Sambranikodi coast and it became a complete isle after soil dredged for the construction of the national highway was dumped in the backwaters. The isle would have knee-deep water throughout the year except for a couple of months when the island would be dry. The tourists can visit the island between 8am and 5pm, and everyone has to leave the isle by 5.45pm.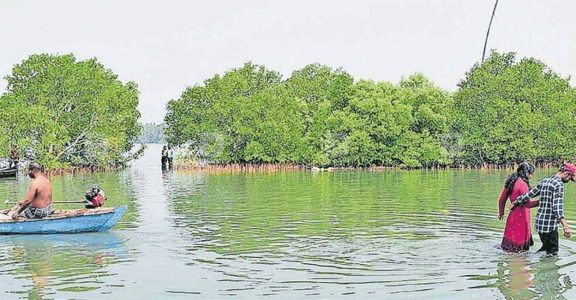 A success story
Anoop Jacob MLA had flagged off the maiden tourism trip from the Koothattukulam depot to Anchuruli in Idukki district on April 10, 2022. The tours have since gradually expanded to include more destinations including forests, backwaters and beaches.
Koothattukulam has been receiving good response for the tourism trips. The boat trips arranged as part of the packages offered a refreshing experience to the travellers.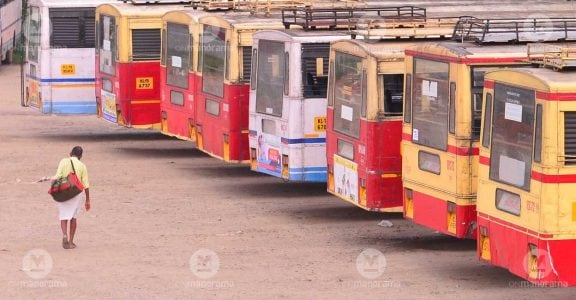 Residents associations, groups of friends, libraries, various organisations and office groups, among others, have been happily taking part in these sight-seeing tour packages of the KSRTC. A women-only tour was also organised.
Prashanth Velikkakam is the chief coordinator of the budget tourism cell of the depot. Cluster officer P A Abhilash, assistant cluster officer K G Jayakumar, controlling inspector B S Anil Kumar, Sujith K Sreekanth, G Rajeev Kumar, Binu John, K P Vinod, Ranjith Ravi, and Dileep K Ravi are leading the efforts for organising the tours.  
Related Posts