Calling all travellers! Singapore's biggest travel fair is coming soon! Taking place from 24 to 26 Feb 2023 at Singapore EXPO, the NATAS Travel Fair offers avid globetrotters the chance to hunt for the best travel deals and packages from top travel agencies, airlines, and other travel providers in the industry.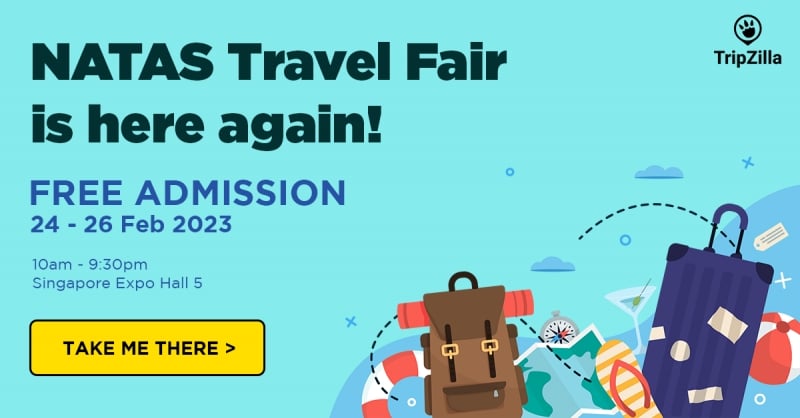 With so many attractive deals to choose from, it's understandable to be spoilt for choice! Don't worry though because we're here to help you out! Whether it be exploring the lovely cities of Spain or galavanting through Egypt, these are out top picks for the best deals to Europe and beyond at this year's NATAS Fair! 
Also read: NATAS Fair February 2023: Dates, Directions, and Details
Offered by: Trafalgar
Departure period: Earliest departure from 1 Apr 2023
Price: From US$1,725 (Save up to $222)
Deal Highlights
✓ Accommodation at top-quality hotels throughout the trip with breakfast, including a stay at the popular U232 Hotel Barcelona
✓ Hop between the most popular cities in Spain: Madrid, Barcelona, Sevilla, and more
✓ Enjoy a vibrant Flamenco performance and indulge in mouthwatering tapas
✓ Visit iconic landmarks like the Puerta del Sol, Plaza de España, La Sagrada Família, and more. 
On this 9D8N tour, prepare to experience the colourful heritage of Spain by visiting its most popular cities and towns! Your trip begins at the vibrant Spanish capital of Madrid, where you'll experience first-hand the historic charm of the city as well as its rich cultural heritage. Here, you can explore the city's green oasis, the Buen Retiro Park, shop till you drop on the bustling Gran Via, or soak in the atmosphere at the iconic Puerta del Sol. 
From Madrid, you will then embark on an epic journey towards Barcelona, the heart of Catalonia, stopping by cities like Valencia, Granada, Sevilla, and more. Along the way, you'll be able to visit more of Spain's iconic landmarks such as the historical Plaza de España in Sevilla, the Mosque of the Caliphs in Cordoba, and more before marveling at the impressive works of Antoni Gaudi in Barcelona!
Of course, you'll be able to indulge in Spain's mouthwatering local cuisine and enjoy plenty of cultural performances too. You'll also visit a family-owned olive oil farm and get to tour an inlaid steel factory to learn more about the age-old craft. With so much to see and do, this tour is perhaps the best way to explore Spain to your heart's content! 

Deal Highlights
✓ Stay at comfortable four-star hotels in Switzerland, The Netherlands, Belgium, and France
✓ Visit Europe's most famous cities, including Paris, Zurich, Brussels, and Amsterdam
✓ Shop at the ambient La Vallee Village and hop on a toboggan ride in Switzerland
✓ Scale to the top of Montparnasse Tower in Paris for an unforgettable view of the city
Upon touching down in Milan, Italy, you'll be given an immersive tour of the city, passing by famous locations like the Milan Cathedral and La Scala Opera House before departing to Switzerland where your tour actually begins. 
Throughout the 11D8N journey, you'll stop by some of the best sights in Europe, including the postcard-worthy Charles Bridge in Lucerne, Switzerland, the stunning Rhine Falls, and the majestic Mount Titlis (via a cable car). You'll also be able to see the Eiffel Tower, the Arc de Triomphe, the Grand Palace of Brussels, and even hop on a lovely sightseeing cruise on the canals of Amsterdam. 
This tour also includes plenty of free time for you to explore the various cities the way you want to, as well as plenty of optional tour experiences that can make your trip even more memorable! 

Offered by: ASA Holidays
Departure period: Book by 28 Feb 2023, travel from now till Sep 2023
Price: From S$2,988 (up to $100 discount per room)
Deal Highlights
✓ Stay at luxurious five-star hotels in Egypt, as well as 4 nights on a five-star cruise liner
✓ Explore Cairo, Luxor, and other underrated towns and cities in Egypt
✓ Marvel at the world-famous Great Pyramids & Sphinx up close and visit the Temple of Amun in Luxor
✓ Hop on an unforgettable glass-bottom boat tour on the Red Sea 
Want to embark on an epic trip to discover the mesmerising mysteries of Egypt? Then this 12D9N package is just for you! Not only will you be able to visit some of the most iconic man-made wonders in human history (think the Great Pyramids), but you'll also be able to visit the lesser-known parts of Egypt and even enjoy a four-day cruise on the Nile River! 
This holistic package offers diverse experiences that speak to all sorts of travellers. Whether it's discovering the treasures of the ancient pharaohs at museums, walking through historic sites and temples of the Egyptian gods, or exploring the beauty of the Red Sea via a glass-bottomed boat tour, there are plenty of experiences on this tour to satisfy your wanderlust for Egypt! 
With so many different exciting experiences, this package offers the perfect getaway for those seeking an exotic holiday in 2023! 

Offered by: Webuy Travel
Departure period: Travel by Dec 2023
Price: From S$3,348 (Second pax from S$1388 onwards)
Deal Highlights
✓ Enjoy four-star accommodation in Italy's most vibrant cities
✓ Explore Venice, Florence, Rome, and the Ancient City of Pompeii
✓ Admire the traditional craft of Venetian glass-blowing up close with a private tour
✓ Take a day trip to visit Vatican City and the Leaning Tower of Pisa
The lovely ambience of Italy beckons with this awesome 10D7N tour package. Whether it be the fashion capital of Milan, the ancient cities of Rome and Pompeii, or the romantic canals of Venice, every city included in this package will make you fall in love with the unforgettable sights, sounds, and tastes of Italy!
You begin your journey in the bustling city of Milan, where you can look forward to a visit to the Duomo Cathedral, before heading to Venice to immerse yourself in the city's swoon-worthy vibes. Next, you will visit the lovely city of Florence, from which you will take a day trip to see the Leaning Tower of Pisa, before ending your trip in the historical city of Rome, where you can visit yet more majestic landmarks from the past.
With so many wonderful experiences, this package is all you need to fully enjoy Italy as your next holiday destination!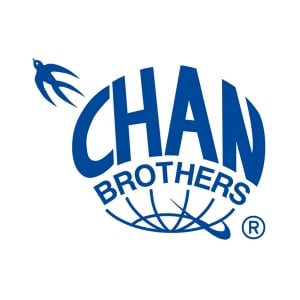 Offered by: Chan Brothers Travel
Departure period: Sep to Oct 2023
Price: From S$5,488 (Up to S$800 OFF 2nd Pax)
Deal Highlights
✓ Northern Lights hunting tour with a campfire and professional photographer in Rovaniemi
✓ Overnight stay in a glass igloo with an Aurora alarm
✓ Indulge in an all-you-can-eat King Crab lunch
✓ Visit Lake Inari, Santa Claus Village, the Helsinki Cathedral, and a husky farm
For all you avid travellers who love rustic landscapes and chasing the Northern Lights, this 10D7N itinerary is like a dream come true! Throughout your journey, you'll traverse the diverse landscapes of Finland and Norway, feasting your eyes on some of the most beautiful natural vistas in the world.
The highlight of the trip? An overnight stay in a beautiful glass igloo, complete with an alarm to alert you to any sighting of the Northern Lights! Just imagine watching the Aurora Borealis from the comfort of your own room! If you'd rather not leave it up to chance, you can also join a hunting tour for the Northern Lights, led by a professional!
For the foodies, especially seafood lovers, you'll also love that you'll be able to hop on a king crab safari boat tour before feasting on these fresh crustaceans!
In addition to our top picks above, Singapore Airlines is also offering some exclusive offers for avid travellers visiting NATAS Fair 2023! In particular, their Mastercard® Exclusive is great news for travellers who love to explore the world.
During NATAS Fair Feb 2023, spend a minimum of S$800 on any Singapore Airlines travel packages or air tickets from participating travel agents using your Mastercard and redeem S$50 worth of KrisPay miles to shop and dine with the Kris+ app! Check out the full terms and conditions and other incredible offers here.
Already itching to book that trip? What if we told you that these are just a small fraction of the deals you can expect to find at the 2023 NATAS Travel Fair? Excited to see more? Make sure to head down to Singapore Expo from 24 to 26 Feb and hunt for your next great adventure! 
Related Posts