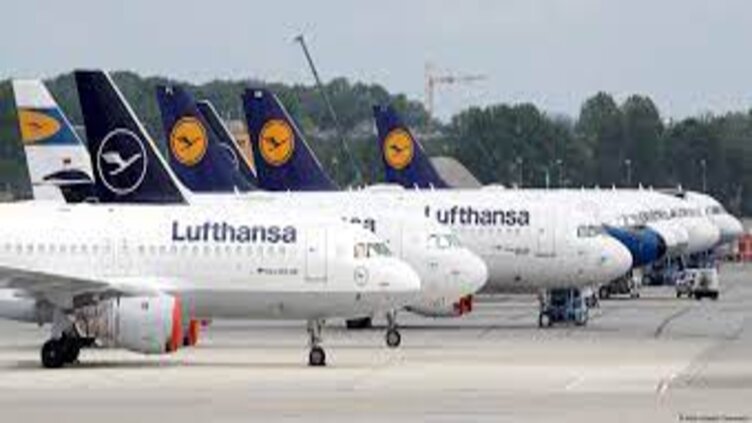 Technology
There were cancellations at other airports, two planes cancelled while two others had to make a U-tu
FRANKFURT (Reuters) – On Wednesday, an IT malfunction at Lufthansa (LHAG.DE) left hundreds of travelers stranded and necessitated the cancellation or diversion of flights to Germany's main airport. The airline blamed internet cables broken during shoddy railway engineering work.

Frankfurt, a crucial international transit center and one of Europe's busiest airports, saw the cancellation of more than 200 flights, according to a representative for the operator Fraport.

Later, Lufthansa announced that all of its IT systems were operational once again and that it anticipated normal operations for Frankfurt flights to resume on Thursday.

Data from FlightAware indicated that other aircraft were also delayed. Thousands of travellers were seen in pictures and videos from several airports across Germany.

The issue was attributed by Lufthansa and Germany's national train operator to third-party engineering work on a railway line expansion that occurred on Tuesday evening and resulted in a drill puncturing a bundle of fiber optic cables belonging to Deutsche Telekom (DTEGn.DE).
On Wednesday morning as a result Lufthansa's passenger check-in and boarding systems malfunctioned, forcing German air traffic control to halt inbound flights; however, these have subsequently been restarted.

As a result, there were cancellations at other airports as well. Two planes were cancelled, while two others had to make a U-turn, according to the Paris Charles de Gaulle airport.

A flight from Amsterdam to Frankfurt was canceled, according to Schiphol Airport, one of the busiest airports in the world.

The IT system breakdown occurs two days before scheduled strikes at seven German airports, which are anticipated to cause significant inconveniences, maybe even to the Munich Security Conference where international leaders are anticipated to convene.

The Scandinavian airline SAS said Tuesday night that it had been the target of a cyberattack and advised passengers not to use its app, but subsequently stated that the issue had been resolved.

In what was believed to be a second instance of sabotage against Deutsche Bahn in as many months, unidentified intruders severed wires belonging to Germany's public train in December.

Following the failure of a crucial federal computer system last month, airlines in the United States cancelled more than 1,300 flights and caused over 10,000 delays. 
' ;
var i = Math.floor(r_text.length * Math.random());
document.write(r_text[i]);
Related Posts