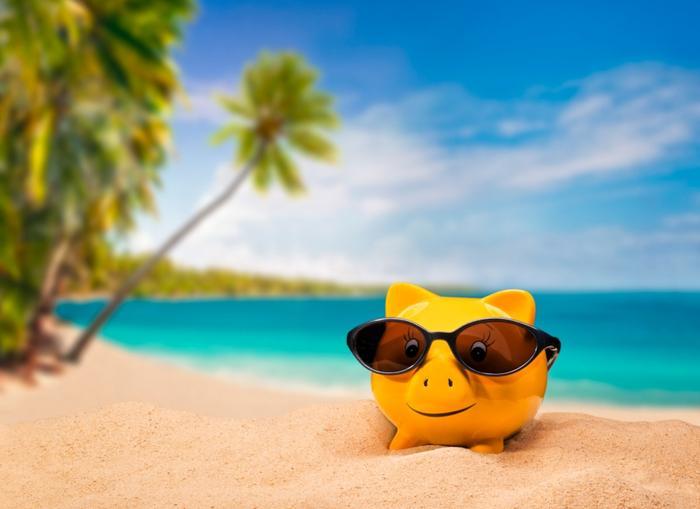 Spring Break 2023 will be nothing like what we've seen for the past three years. With the pandemic gone, students and families are going all in to recoup what they've lost – and they're not being shy about paying for it.
Travel experts at Hopper told ConsumerAffairs that 60% of travelers expect to spend $500 or more on their trip this year and another 33% plan to spend over $1,000!
Where will a dollar produce the best return? The first thing Hopper's team said needs to be done is book now if you're taking a trip in March. If you're not going until April, then, booking needs to be done no later than the end of February.
How much can you expect to pay this year?
In its new analysis, hopper.com/research/spring-break-guide-2023″>Spring Break Travel Outlook, Hopper's team pored through historical data on airfares and hotel prices to determine just how much travelers are going to have to fork over to make Spring Break worthwhile. 
Warm will attract throngs: If you need a break from winter, then you're going to be part of the throngs in the five most booked destinations: Las Vegas, Orlando, Phoenix, Los Angeles, and Miami. As for the Caribbean, Mexico (warning!) and Central American destinations, Hopper's team says it's seen a 25% surge in demand. 
The Transportation Safety Administration (TSA) says that travelers can expect throngs of people going through U.S. airports, too. The agency advises anyone who's not big on standing in line that if they enroll in TSA PreCheck, most can expect to wait less than five minutes at TSA checkpoints. 
Flights: Demand has pushed domestic airfare for trips in March and April to $264 per ticket; an increase of 20% compared to 2022. 
Hopper's analysts shared an inside tip with ConsumerAffairs that booking your getaway to depart on Wednesday can save as much as 33% (or $92 per ticket!) off of peak weekend prices. 
Cars: Car rentals this Spring Break will average $56 per day.
Homes and Hotels: Rental homes in markets like New York City, Atlanta, and Tampa are all averaging under $300 per night. 
Hotels for Spring Break are currently averaging $316 per night, a 64% increase over last year. However, Hopper offered two tips that could save you money:
Book your hotel at the last minute to save 30% in big cities: "Hotels in large cities have to compete with many other, similar hotels to capture your reservation," Hopper's lead economist, Hayley Berg said. However, keep in mind that holding out for a last-minute deal is a gamble. 

Stay on off-peak days: Hopper analysts say you can save $45 per night on average by checking in on off-peak days like Sunday, Monday or Tuesday. You'll pay a 25% premium on average to check in over the weekend. 
Should you insure your trip?
With all the weather-related cancelations and meltdowns the travel industry has suffered in the past few months, travel insurance might be something worth considering. However, you need to ask questions and be prepared for if, and, or but scenarios.
Take the Southwest fiasco, for example. Travel insurance experts at Squaremouth said that when it comes to flight delays, "trip delay benefits can reimburse for things like meals, and even a hotel stay, if a traveler is unexpectedly delayed or has a flight canceled, as long as the length of the delay satisfies the policy's requirement."
They also point out that most travel insurance providers require a delay ranging from three to 12 hours before benefits become eligible, and most policies provide between $500 and $2,000 per traveler.
And baggage delays? The benefit that travel insurance provides is that the traveler "may" be reimbursed for "replacement items" while their luggage is being retrieved – clothing, toiletries, phone chargers, etc.
The wrinkle is that most travel insurance providers require a delay of between 12 and 24 hours, with benefit limits from $250 to $1,000. Squaremouth also noted that baggage delay benefits are sometimes subject to daily limitations, depending on the plan. 
However, if a bag is permanently lost or damaged, there's a coverage limit, a per-item limit, and a specific item limit. This benefit may not necessarily cover expensive items, such as cameras or jewelry.
Related Posts