Some of St. Francisville's prettiest homes will once again be on display, with the town's annual Christmas Tour of Homes taking place on Saturday.
Presented by the Friends of the West Feliciana Parish Library, the tour provides not only a glimpse into some of the area's most interesting houses but, also, a healthy dose of local history.
Tickets are $30 in advance or $35 on tour day. They can be purchased at the West Feliciana Parish library, Birds of a Feather on Commerce Street in St. Francisville, or online at eventbrite.com.
All funds raised from the tour support the Friends of the West Feliciana Parish Library.
The tour will run from 10 a.m. to 4 p.m.
Houses this year are:
Home of Ali and Jordy Wax
Don't be fooled by the classic, lived-in look. The Wax home, designed by Porche May architects, was actually built in 2019. Its old-school feel is more than skin-deep, though, with the home featuring antique doors, stained glass transoms and reclaimed wood floors.
Classically landscaped with the addition of a modern pool, there's also an Acadian-style garden patrolled by a flock of chickens, plus two cats, a dog and, on occasion, three children.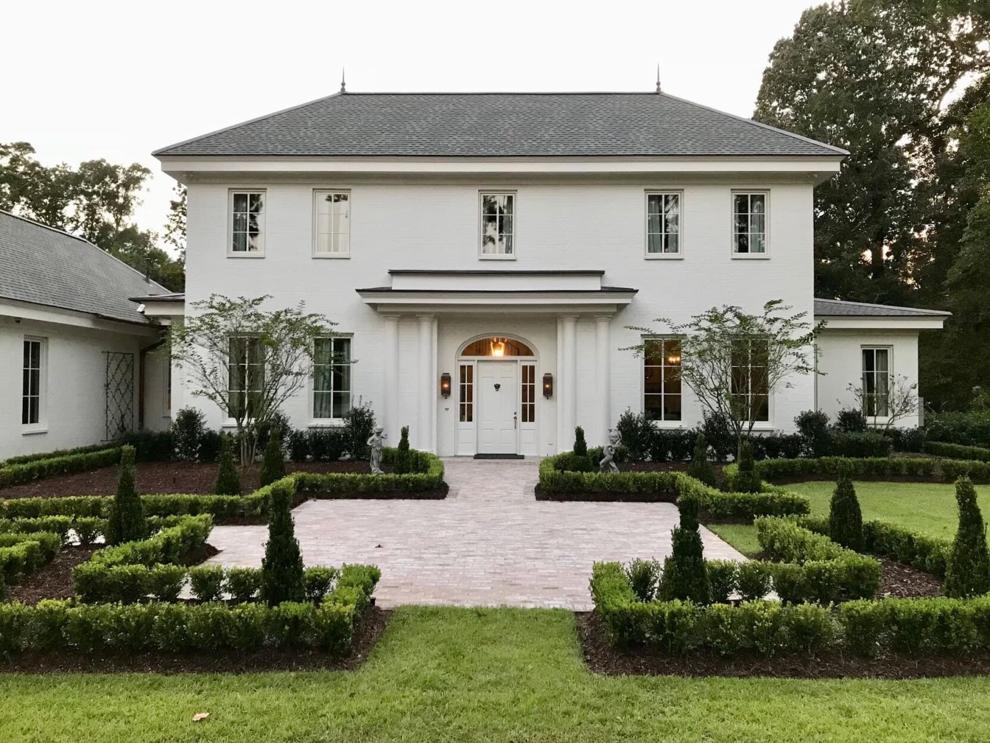 Home of Laura and Bryan McClendon
Another relatively new build — this time from 2017 — the McClendons' home was designed by New Orleans architectural firm William Sonner and built by Charlet Brothers Construction. 
With its luxurious, French-inspired interior, the home is decked out with plenty of antiques and art. Giving it an extra-special touch are artist and designer Laura McClendon's needlepoint ornaments, which she created with guidance from her mother, and which feature plenty of recognizable Louisiana scenes.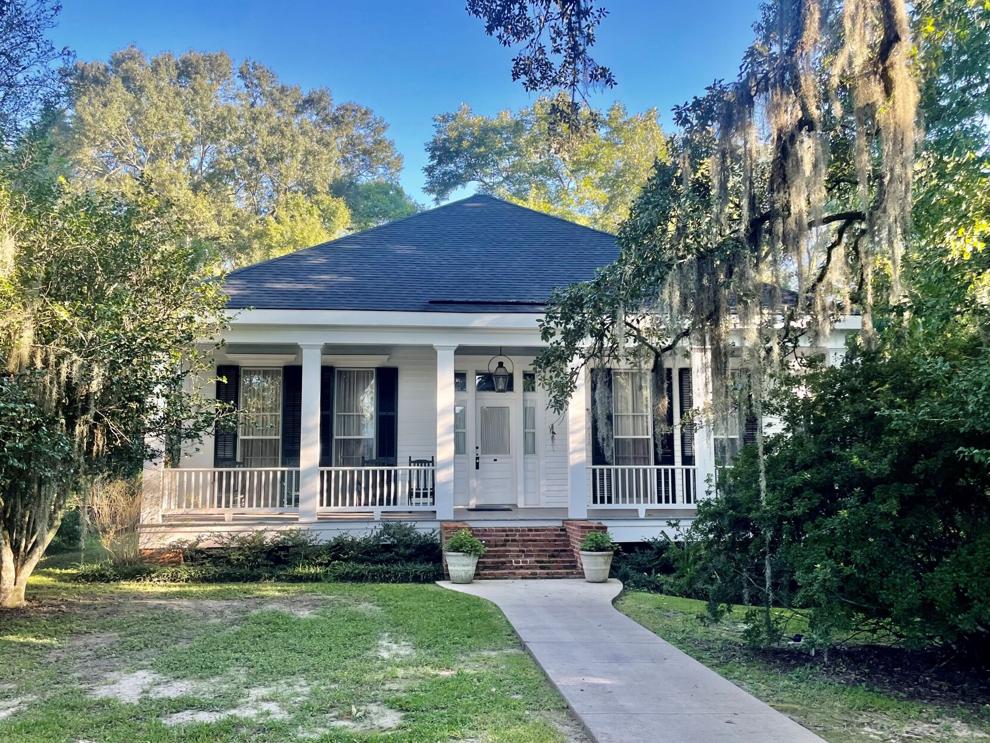 Saint Clare
Overlooking the site of the now long-gone port city of Bayou Sara, Saint Clare is the rectory of Our Lady of Mount Carmel Catholic Church.
With a long and storied history, Saint Clare was originally built by Bayou Sara's mayor, John F. Irvine Jr., after his family's home was destroyed by a flood in 1912. By the 1970s it had been left unoccupied and was falling into disrepair, but it was revived by local pharmacist Boo Bryant and his family, before being bought and fully restored by Our Lady of Mount Carmel Catholic Church.
Shaded by ancient live oaks, it's still surrounded by dozens of century-old camellias planted by original inhabitant May Aubic.
It's now occupied by the Rev. Brad Doyle.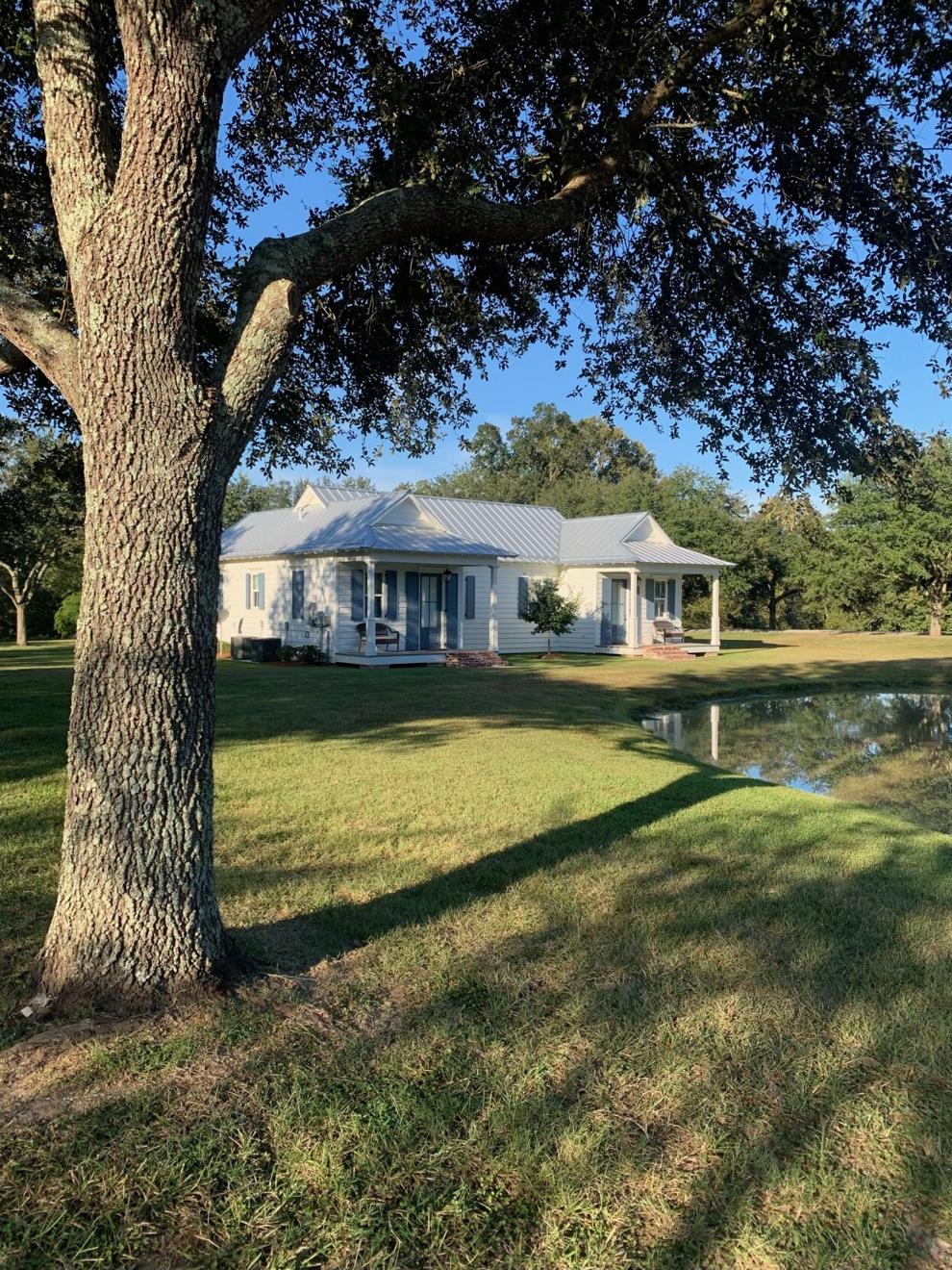 Home of Brad and Rachel Barber 
Even though the three houses on the site are relatively new, there's plenty of history to explore. Before Brad and Rachel Barber bought the property in 2018, it was home to Walter Imahara's lovingly crafted botanical garden, created in memory of his family, which stretched for 54 acres and hosted public tours. 
The core elements of the garden, with its trees, shrubs and flowerbeds, have been substantially maintained with the help of a full-time worker. Imahara's niece, Wanda Chase, also assists with monthly maintenance.
In addition, there are now three homes on the property. Designed by the owners themselves and completed in 2020, the one-bedroom main house has an open floor plan drawn with entertaining family and friends in mind. Made to look as if it was built over half a century ago, it features a heavy use of brick, along with arches, columns, large slate porches and a shake roof.
Chuck Walters designed the four-bedroom, four-bath guest cottage. A converted deer camp also now serves as a guest house.
Related Posts