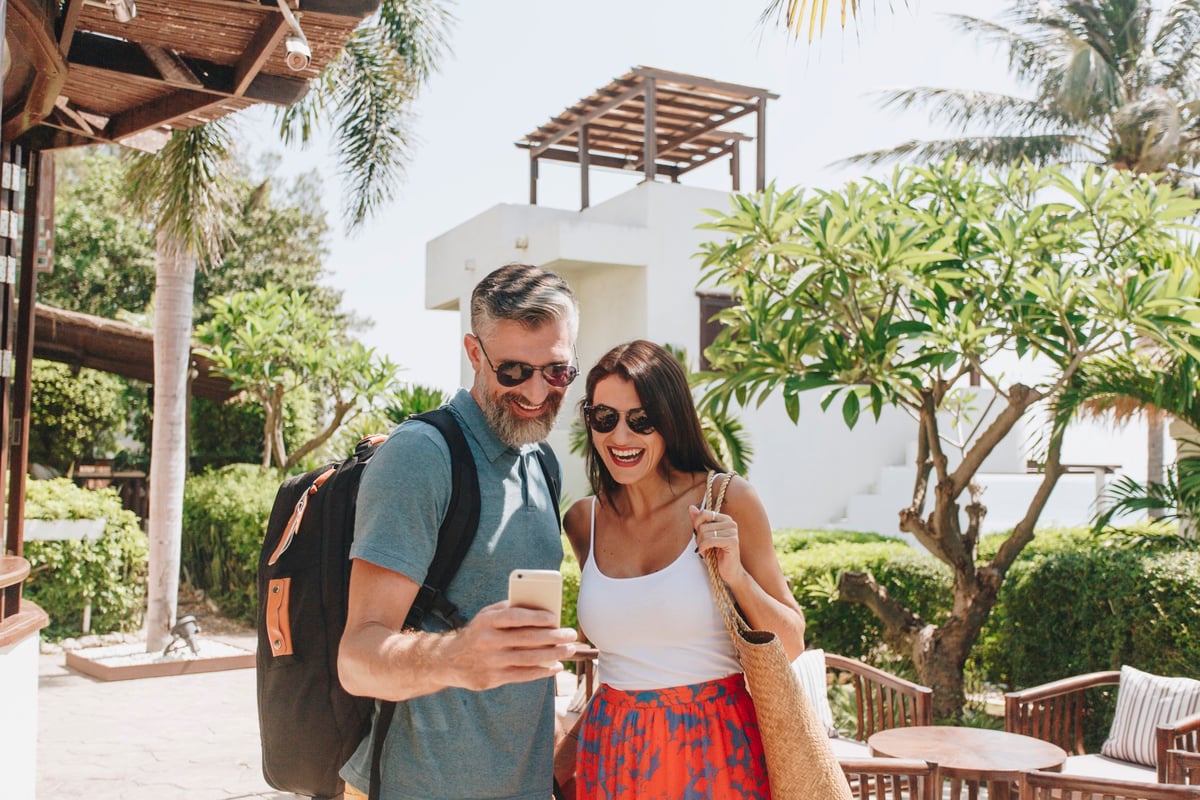 What a difference a star or two makes.
---
Key points
Luxury hotels have several advantages over budget-friendly alternatives.
Although they cost much more, they can be worth it for the better experience they offer.
You can also use travel credit cards to book luxury hotels in points and save money.
---
Travelers often wonder whether they should splurge or save money on a hotel, and you get a mix of opinions on this. Some people love staying in luxury hotels, meaning four- and five-star properties. Others have the philosophy that they aren't traveling to hang out in a hotel, so it's better to go with an affordable option.
I've stayed at pretty much every level of hotel, from ultra-cheap places to high-end hotels and resorts. You can certainly have an enjoyable trip at a budget hotel. But even though luxury hotels cost quite a bit more, they also have some big benefits that could make them worth it.
Why stay at a luxury hotel
The simplest way to describe the difference with luxury hotels is that they offer a better overall experience from top to bottom. To be more specific, here are some of the most notable advantages luxury hotels normally have over their more affordable counterparts:
Discover: This card has one of the longest intro 0% interest periods around
More: Consolidate debt with one of these top-rated balance transfer credit cards
Room and furniture quality: Luxury hotel rooms have more modern and higher-quality furniture, fixtures, and fittings.
Amenities: Both in-room amenities, like soaps and robes, and hotel amenities, like gyms and pools, tend to be much nicer at luxury hotels.
Dining: Luxury hotels typically have on-site restaurants and much better food options. Breakfast is usually served in a restaurant where you order food, instead of the buffet style at other hotels.
Design: Luxury hotels are much more aesthetically pleasing from the lobby to the rooms themselves.
Heating and cooling: You're more likely to have a room with its own thermostat at a luxury hotel, whereas budget hotels may only have a wall-mounted air conditioner.
Location: Luxury hotels are typically in prime locations, like right on the beach or close to the nicest shops and restaurants.
Some of these things make a big difference, like furniture. This is why the argument that "you're not traveling to hang out at the hotel" doesn't hold water for me. That may be true, but you're going to be sleeping there. A quality mattress, pillows, and sheets are extremely important.
Even the little things add up. Better design elements, nicer soaps, a larger pool, and all the other seemingly minor details, when taken together, have an impact on how much you enjoy your stay.
Fewer inconveniences
People often focus solely on the features of luxury hotels and budget hotels. One thing that doesn't get as much attention is that you're less likely to run into inconveniences at a luxury hotel. They aim to provide a seamless experience, which means there's less chance of frustrating problems.
I can attest to this with a firsthand example. I recently stayed at two hotels in New York, starting with a luxury hotel and finishing at a more budget-friendly option. At the luxury hotel, I had no issues. There were three fast, spacious elevators, and I never waited for one more than 30 seconds. The room was clean, and everything was in perfect condition.
At the cheaper hotel, I had nothing but issues. There were two cramped elevators, and to make it worse, one of them was down all five nights I was there. That meant a single elevator was serving over 30 floors. I regularly waited for the elevator for five to 10 minutes, and more than 20 minutes before checking out.
My room's bathroom sink was partially clogged. It wasn't enough to warrant switching rooms, but it was enough to be annoying. The saddest part was the handle of the wardrobe, which had only been screwed in at the top, but was missing the bottom screw. It awkwardly slid out of position whenever I opened it. Everything felt cheap, and I felt like I was getting the bare minimum.
Luxury comes at a price
All things being equal, luxury hotels would be the clear choice. But all things aren't quite equal. These hotels sometimes cost twice as much, or more, per night. The question is whether springing for an expensive hotel is worth it compared to traveling more or saving that money for other parts of your trip.
However, there's a great way to stay at luxury hotels without breaking the bank — pay in points. With the right travel credit cards, you can earn rewards to redeem for free hotel stays. It's possible to find some amazing deals this way. For example, I paid 29,000 points per night for that luxury hotel in New York, which would have otherwise cost over $900 per night, plus taxes and fees.
Another option, if you really like to travel, is to reduce other expenses so you have more money for your travel budget. This is financial advice from Ramit Sethi that I've taken to heart. He recommends you "spend extravagantly on the things you love, and cut costs mercilessly on the things you don't."
It's worth it
Luxury hotels and budget hotels can both be suitable options. If you have the money, or points with the right credit cards, I'd recommend going with the best option in your price range. Even though you'll spend plenty of time outside your hotel, there's no overstating how nice it is to have comfortable accommodations.
My philosophy is that if I'm going on vacation, I want to relax and enjoy myself as much as possible. If that means I need to put more of my budget toward a hotel, I'm happy to take that deal.
Top credit card wipes out interest until 2024
If you have credit card debt, transferring it to this top balance transfer card secures you a 0% intro APR for up to 21 months! Plus, you'll pay no annual fee. Those are just a few reasons why our experts rate this card as a top pick to help get control of your debt. Read our full review for free and apply in just 2 minutes.
Related Posts